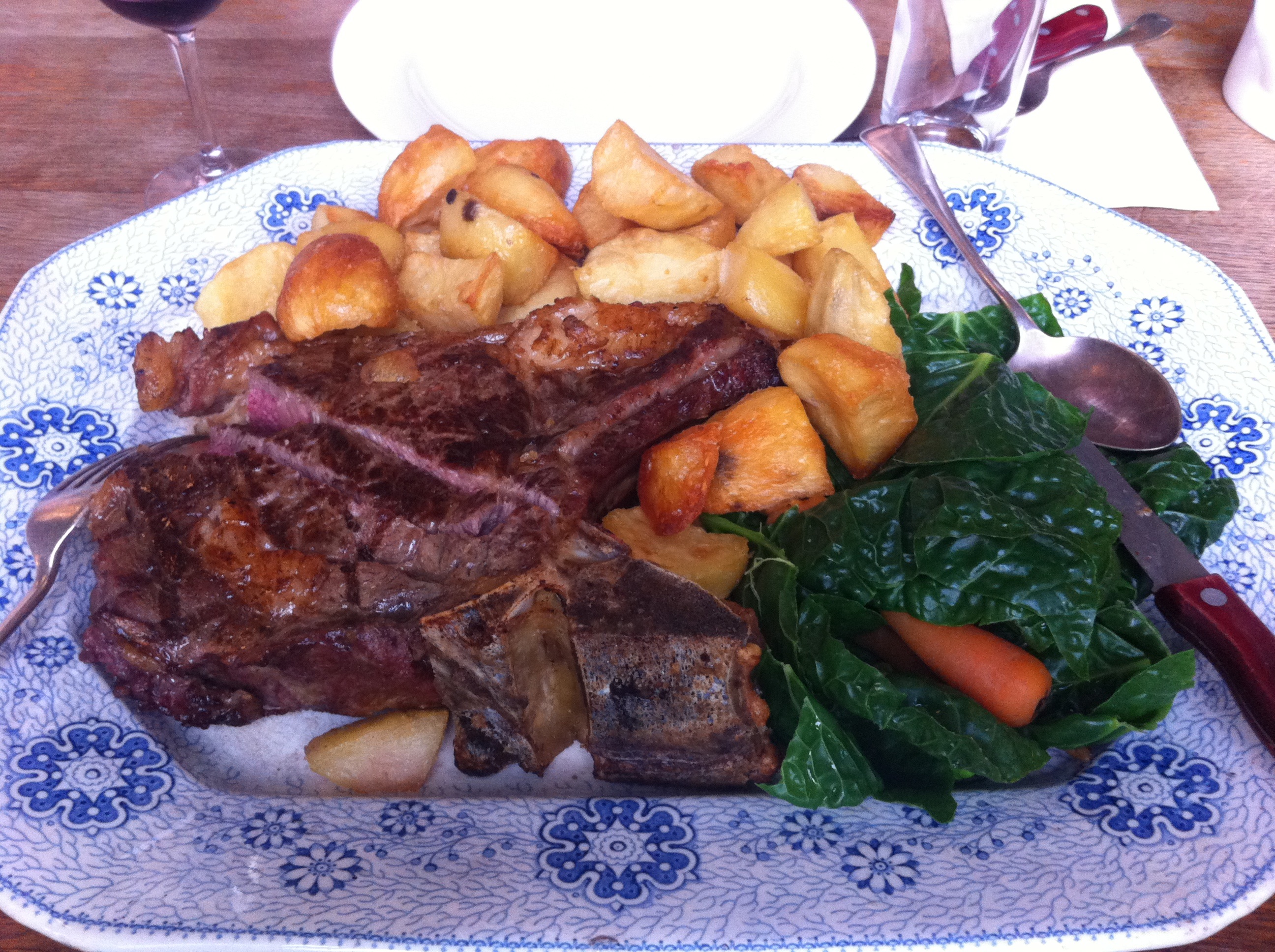 Local pubs rock and none more so than The Draper's Arms. I used to live just across the street from this Barnsbury pub but in those days you were more likely to find a hit man here than you would a meal that hits the spot. Times change and somethings change for the better.  The Draper's certainly has. Now the food is tasty and well serve the wine good and the only complaints I've heard are about their selections of beers which a friend found "uninteresting".
I've had lunch here on Sunday, supper during the week, eaten in the garden in the summer and in their upstairs room for a Christmas celebration I've sung carols in the bar and sheltered from the rain whilst eating black pudding sausage rolls. The menus fits most people and is inventive. Not much more to be asked of a pub you can walk to!
My picture shows the Roast Beef Chop for 2-3 people. Very good it was too.
Draper's Arms 44 Barnsbury Street London N1 1ER 020 7619 0348